CompTIA CySA+ (Cyber Security Analyst) Passed
8/11/18
So I did it, I stopped procrastinating the reading and I hunkered down for two month and passed the exam. I even cancelled my World of Warcraft Subscription that I reactivated for some reason for a month??? O.o .. maybe I was bit nostalgic of years past… 😛 — But I wanted to focus so I didn't renew it, glad I did! 🙂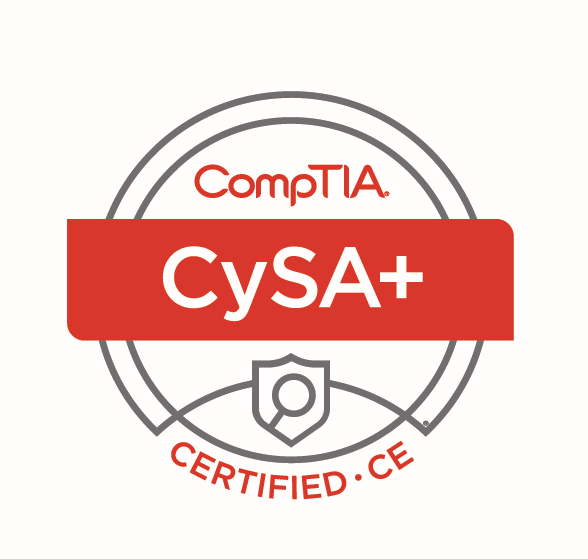 Honestly going into the exam I thought I flunked it. But after just 40 minutes I got done with all of the questions, I had all of the simulation in the beginning and from past experience flagged them all and went on-to the questions. This saved me a bunch of time, but time I actually didn't need. They were easy simulations, I just hyped myself thinking they were harder.
I really enjoyed the prep work and exam, I feel much better about security and now being 3 years since I took the Security+, it was a nice fresher.
The knowledge gained for the prep and learning I've been applying in my day-to-day and I want to go onward into the CompTIA CASP and the newly drafted PenTest+ course. For now since the PenTest+ is so new, as in this month, I'm going onward into CASP. I think that cyber security is a big issue in IT and I felt the need to get my foot in the door. If I want to work in the cloud, I really need to make solutions that accomplish the results customers need and at the same time have the level of security required to protect assets from external attackers and to mitigate these threats, the CompTIA CySA+ helped me in this area.
I already have the CAS-002 and just got the CAS-003 books from Amazon. I'm already up to chapter 3 in the CAS-003 book and plan to attempt the exam the end of September. 😛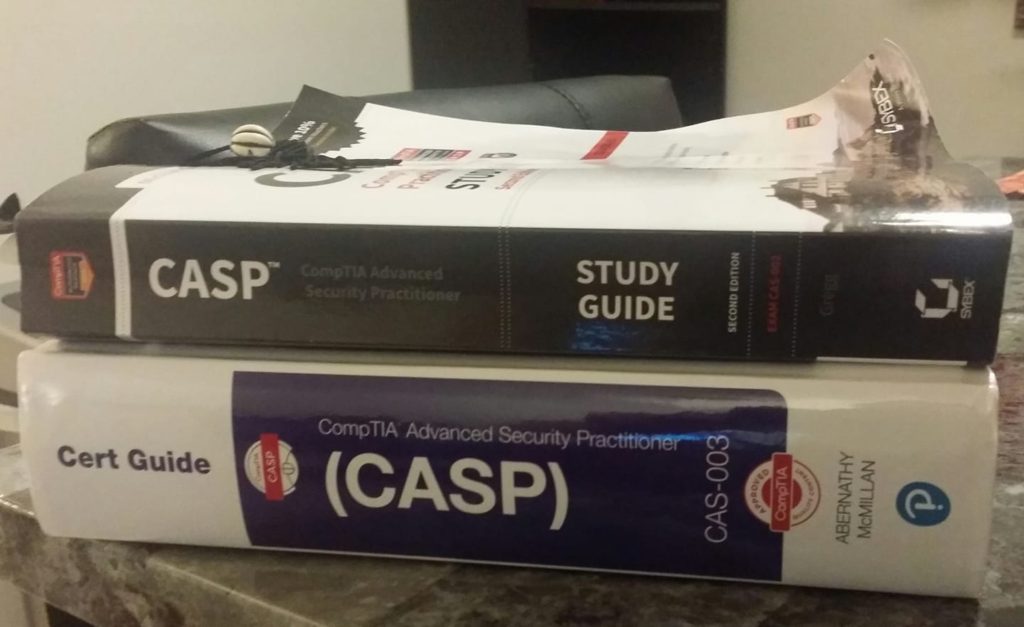 My goal for the rest of 2018 is to pass the CASP and the Microsoft 70-413 exam. This way I get a VCP6-NV, CompTIA CySA+, CompTIA CASP, and a Microsoft MCSA: 2012 for 2018. In 2019 I'll wrap up with the MCSE: 2012 and then recertify the VCP6 to VCP6.5-DCV.
My goals for 2019 are: VCP6.5-DCV, MCSE: 2012, MCSE:2016, and VCP7-CMA. Maybe someplace in there I'll do CompTIA Pentest+. 2020 will be CISSP, CCNA: R&S v3 and a VMware vCAP (undecided which one).