Monthly Update: May 2015
6/3/15
So I'm going to do something new for my blog and that is to at-least make monthly updates to my progression for the month.
This month has been busy I've been studying like a banshie for the CCNA exam while at the same time work on a project at work. I've schedule my exam for the 29th of June, now that the massive work-project, explained below, is done and I've been re-focusing on my studies. On a non-technical note I completed a 22 mile hike around Bear Mountain, CT on the weekend of 16th of May and that was pretty amazing.
Picture from hike:
(Typically I've seen a project of this scale done by a few engineers but I was able to do it all solo and without a problem. It's something I give credit to my home-lab cause I was able to visualize both mentally and physically which allowed me to plan it out accordingly and if I ran into problems with the production environment I just brought it home to the home-lab and troubleshooted it at home.)
The project at work entailed the following hardware/software/consolidation:
1. (2) new Dell R700 series servers on Dual Xeon HT-enabled processors with 128 GB's of RAM each with 8 gigabit nics w/ internal flash for ESXi 5.5.
2. Equalogic 4100S SAN with 18 TB's in a RAID 10.
3. (2) Dell N3048 L3 switches in a super-stack for iSCSI/vMotion only traffic – completely separated from production.
4. (6) Dell N2048 switches in a super-stack to replace a aging Dell 2824 switching fabric for production. This also has employed over 5+ vLAN's now compared to the previous solo flat /24 subnet.
5. 195 minutes of APC UPS backup runtime with Network Shutdown 4.0 remote shutdown module for a DR-power-outage scenario with email alerts for a controlled-monitored shutdown if needed.
6. Network re-cabling of CAT5e and fiber uplinks for the entire network replacing aging CAT 3/5 drops w/ proper punch-down placement and cable management.
7. Employment of a complete VMware Data Center platform with ESXi, vCenter, vCops, VUM, svMotion, vMotion, comprehensive snapshots both virtually and on the storage array, along with use of Backup Assist for backups of the VMware assets.
8. Complete Server Physical-to-Virtual Migration of all server assets with a redundant solo DC "outside of cookie jar" setup for domain fault-tolerance with a an affinity rule for 'Core' servers to live on the same host for inter-vSwitch performance benefits.
Benefits of the Project
1. Consolidation of server assets into a centrally managed infrastructure which now allows for greater ease of administrative/resource management, aggregated performance and disaster recovery.
2. Server "right-sizing" for all servers to adjust for higher resources pools which resulting in a 50% performance increase across the board.
3. With the deployment of a SAN for storage, we gained the performance of a centralized array for all servers to access which resulted in a 46% increase in IO speeds for high-demand servers such as our ERP application and SQL databases.
4. With a properly designed network infrastructure broadcasts and security are controlled now with the proper deployment of vLAN's and ACL's as-well as performance increases from network segmentation that now all now lives on a 228 Gpbs throughput core switching fabric. The network re-design coupled with the network re-cabling improve network performance drastically from proper placement of cabling away from EMI and the removal of aging CAT 3/5 cabling.
5. Cost savings, by reducing the server footprint we've reduced out power costs of the 20+ servers into just a few servers while at the same time reduced our cooling needs.
6. Stability, with the entire server infrastructure we've been able to maintain a higher up-time that previously achieved which is amazing coming from a company that in the past was accustomed to daily server crashes which equated into lost revenue.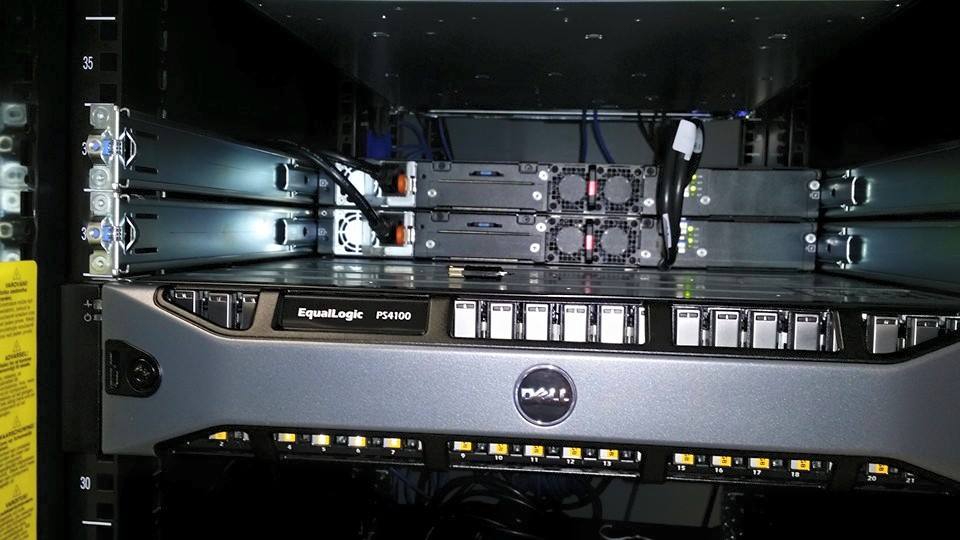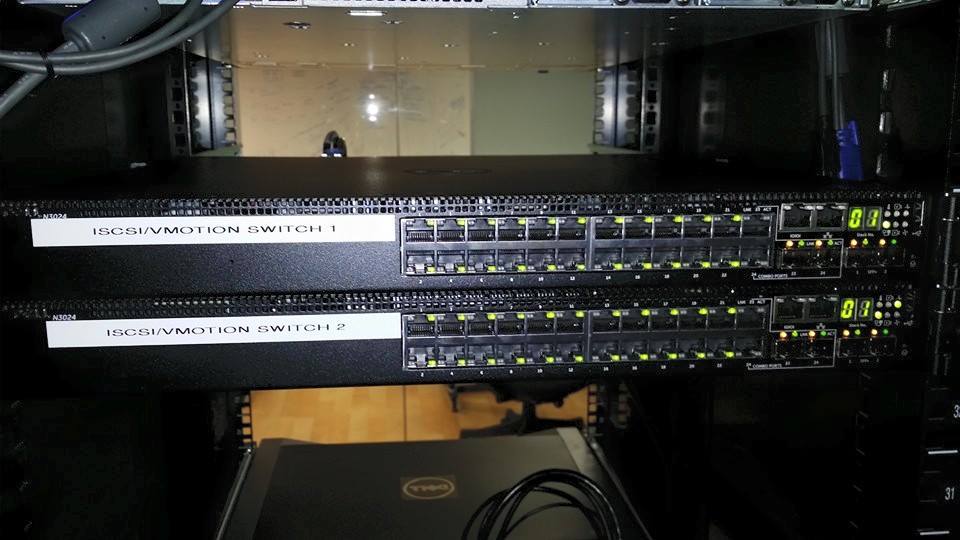 Overall the month of May was an amazingly fun and busy time for me. I loved every bit of it when it came to doing the project as-well as my CCNA study. When I got done with the project I stepped back and it hit me; "I did it", I completed the project from start (design/planning) to finish (implementation/configuration/administration) all by myself without any outside help. To me that feeling of achievement was amazing that with my commitment to my certifications and home-lab/self-study I was able to do this project without any problems at all. This just proves to me that I'm doing the right things with my career and I look forward to a promising future. 🙂
I'd like to say a special thanks to the guys/gals over at Techexams.net; your invaluable insight into my questions has been hands-down essential, and I'd like to thank my co-worker Juan Ayala for being super supportive, also for my parents and friends who said I was estranged from them but in-fact I was just dedicated to completing the project.
~Trevor